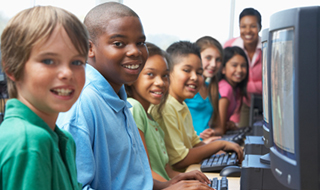 Dashboard Policy Recommendations
Suggestions for guidelines that LEAs can employ or adapt to foster the use of the studentGPS® Dashboards, and to help educators derive the most value from their data
Dashboard Policy Recommendations
The studentGPS® Dashboards that are part of the new TSDS system have the potential to significantly aid teachers in helping, challenging, and responding to students.
However, users are often reluctant to adopt a new technology, especially if they are uncertain of the benefits. For this reason, TEA strongly recommends that local education agencies (LEAs—Texas school districts and charter schools) put in place a set of Dashboard Policy Guidelines to help support the use of these powerful new tools.
Below are some of the areas where policy would be particularly effective:
Update Gradebooks
If your LEA does not already have a policy in place covering electronic gradebooks, create one that requires routine updates of gradebook and attendance records
Update TSDS
Schedule regular loads of dashboard data from your LEA or campuses. Weekly, at a minimum, but preferably daily.
Check Dashboards Regularly
Establish the standard that teachers should check their dashboards at least twice per week. Encourage them to print out relevant dashboard screens to share during parent-teacher meetings.
Host Workshops
Make dashboard use the focus of a teacher workshop, in which teachers can share strategies for using dashboard data to improve student performance.
Spread the Metric Story
Explore the materials in the "Research" section of our Archives, which document how educators can use performance data to help students.  Share any tips you find especially helpful.