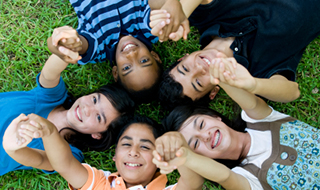 How Do I Know TSDS Is Secure?
The safety and security of students and educators is critical to TEA, so TSDS was designed with security in mind from the very beginning. TSDS has a modern security system in place to protect sensitive and confidential information.
Security
Latest News
TEA has posted the TEAL Help documentation.
TEA has posted the Create and Manage Web Services Accounts Manual (which serves the DTU and Unique ID) and quick reference guide for TEAL.  Local education agencies (LEAs—Texas school districts and charter schools) who wish to use web services with TSDS Unique ID should read these guides to get started.
In what ways is the system secure?
Secure User Authorization Process
TEA's security system, TEA Login (TEAL), was designed to give administrators the power to grant access to their local education agency's data (LEA—Texas school district or charter school).  LEA administrators approve access through the robust TEAL authorization process, which includes multiple levels of approval and other checkpoints to ensure strong security. Ultimately, the only people with access to the data will be the specific educators and administrators who need it to serve their assigned students.
Security of the "Cloud"
TEA is hosting the TSDS environment at the State of Texas data centers.  The Texas data centers are geographically dispersed, physically secure, monitored data centers with fully redundant components.  Access to each server is restricted by overlapping security controls. The Texas data centers have strict access control mechanisms and all employees at the hosted facility must pass stringent background checks.  Only computers, individuals, and services that are explicitly authorized can gain access.
The Texas data centers are contractually required to comply with federal and state security regulations such as FERPA (Family Educational Rights and Privacy Act), HIPAA (Health Insurance Portability and Accountability Act), CJIS (Criminal Justice Information Services) and TAC (Texas Administrative Code). 
The State of Texas data centers currently host systems for 28 state agencies, including many mission-critical, confidential systems, such as the Unemployment Insurance program, Medicare program, Child Support systems, and Vehicle Title and Registration systems. 
Security for All Components of TSDS
TEAL is built on the IBM Tivoli identity management platform and was designed to leverage current security best practices for large-scale data systems.  Users must log into TEAL to access any component of the EDW as well as the Performance Dashboards.
The only component of TSDS that is publicly accessible is the Texas P-20 Public Education Information Resource (TPEIR). This is because the data in TPEIR is aggregated, anonymous data that the state makes available to the public in the interests of accountability and education research. 
Security in the classroom
TEAL has been carefully designed to provide strong protection for Texas education data. However, responsibility for maintaining the confidentiality of student and educator data is shared among all users, agencies, administrators, and support staff involved in TSDS. Whether in the classroom, a library, a coffee shop, or your own home, make sure you safeguard the data you access:
Follow general computer security best practices.
Lock your work station in your classroom or office when you leave your desk. 
Never write down your password.
Safeguard data that you download, print, or view in a public place. 
TEAL Training
TEA has created quick online training modules for TEAL users and approvers.  Please watch the following training modules to learn how to use the new system:
End user training (for people who need to use TEAL to access an application, like TSDS)
Approver training (for those responsible for approving and maintaining user accounts) 
TEAL training for Unique ID:
For More Information 
 All components of the Education Data Warehouse (EDW) are protected by TEAL.