What People Are Saying
The 2014 Best of Texas Award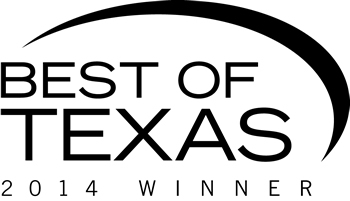 Unique ID
TEA is proud to announce that its TSDS Unique ID project has won a Best of Texas award from the Center for Digital Government. The Center for Digital Government is a national research and advisory institute on information technology policies and best practices in state and local government. The Center for Digital Government's Best of Texas Awards program recognizes government organizations for their contributions to information technology in Texas.
Projects are rated based on productivity and performance, innovation, functionality, and collaboration. The TSDS Unique ID project won in the category of Best Application Serving the Public. This award is given to projects that improve the effectiveness of services delivered to the community, especially those projects that increase government transparency or improve the accessibility of services. 
Outstanding IT Service
In addition, one of our TSDS team members, Scott Johnson, received a Best of Texas award for Outstanding IT Service and Support. This award is given to those public servants who "uphold the highest standards of public service." Scott has worked tirelessly to oversee the deployment of the studentGPS® Dashboards to participating LEAs across the state, managing an innovative project that requires him to stay in constant communication with end users while simultaneously supervising complex technical issues on the back end.   
The awards were presented at a ceremony at the closing of the Texas Digital Government Summit/GTC Southwest 2014 event on June 17th, 2014.
Visit the Center for Digital Government for more information.
Survey Results
Our team has administered anonymous surveys of some of the first LEAs to adopt TSDS who have been training with and using the studentGPS® Dashboards. Educators are already gaining new insights into their students' performance and using the information to adjust their strategies and improve student outcomes.
Track Student Progress
"I was surprised to see that we already had students with severe attendance problems in just the first six weeks of school." 
"The information in the dashboards is very thorough. I am pleased to have easy access to all this information about my students." 
"I am able to see students' past academic and discipline issues, which makes it easier for me to address current academic and discipline issues. The vast amount of data available to us through TSDS helps me make better and more informed decisions about my students." 
"After looking at assessment I was able to see what their strong areas were vs. their weaknesses. I also found a connection between poor attendance and poor grades." 
"When I saw all my students' data in one place, I realized several students were not doing as well as I thought they were in my class." 
Plan Interventions
"This tool has helped me to develop a plan for at-risk students struggling with attendance and local benchmarks and monitor those students as the year progresses." 
"College and career readiness is a key performance area for PSJA students. The dashboards can help us to improve test scores and the number of students actually testing. Based on the data I see in the dashboards, I think we should offer tutoring in ACT and SAT after school and Saturdays." 
" Now that we have access to the dashboards we can collaborate with other educators that have the same students to get better parental involvement." 
"We are using this data across the campus to identify and plan for intervention groups" 
Enhance Parent-Teacher Conferences
"studentGPS® dashboards make it easy for me to share assessment scores and grades with my students and their parents." 
"The detailed attendance and grade information is very valuable for parent-teacher conference discussions" 
Check Campus Progress
" I use TSDS to determine the highest areas of need on our campus and direct before determining which materials to purchase. This helps me know I am spending the funds we have available in the most effective way."