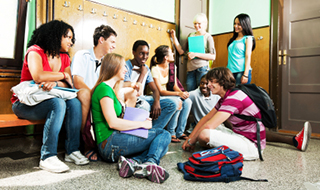 What is the Core Collection?
The Core Collection is an effort to consolidate approximately 160 separate data collection systems at TEA.
Core Collection
What is the Core Collection?
For over 20 years, Texas has performed thorough data collections to support state and federal reporting and policy efforts.  The Texas Education Agency (TEA) currently collects organization, budget, actual financial, staff and student data for approximately 8,711 campuses in the Texas public school system.
This data is collected across approximately 160 separate data collection systems at the agency.  The TSDS Core Collection is an effort to consolidate the collection of this data within TSDS to standardize the submission process and reduce redundancy between data collections.
(Note that TSDS PEIMS is not managed through the Core Collection interface, though they are part of TSDS.)
The TSDS Core Collection will improve and standardize the completion, submission, validation and reporting processes for many of these data collections.  In some cases, the legacy collections require manual data submissions using spreadsheets or even email; TSDS will automate those laborious and error-prone processes and create a single, unified system for data submission that will be consistent and easy to use.     
How Will the Core Collection Benefit my LEA?
Provide a single, standard system where there had been scores of independently developed, inconsistent collections
Minimize redundant data submissions by allowing LEAs to apply the data warehoused for the TSDS collection to any other relevant data collection
Improve data quality by providing validations for the TSDS collection, documented in the Texas Education Data Standards
Automate the completion process, allowing better auditing and accountability of the submitted data sets
Provide flexibility to grow with and adapt to changing LEA business requirements
Provide appropriate levels of security to meet federal, state and local regulations, particularly the Family Education Rights and Privacy Act (FERPA) and Health Information Portability and Accountability Act (HIPAA)
The Core Collections application uses data from the Operational Data Store.