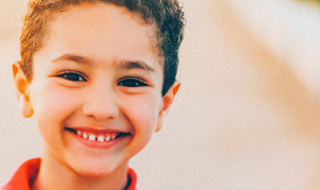 New Dashboard Enhancements
TEA will be deploying software enhancements to the studentGPS® Dashboards for the 2018-2019 school year. These include User Analytics, Dynamic Watch Lists, and the incorporation of Early Learning Data from the Early Childhood Data System (ECDS).
studentGPS® Updates
What's new with the studentGPS® Dashboards?
TEA is upgrading the TSDS studentGPS® Dashboards to align with the most recent version of the Ed-Fi Dashboards. The new version will build on Texas-specific features related to state assessments and graduation plans, but will also offer additional early learning information, expanded customization options, and popular features created by other members of the larger Ed-Fi community.
Upgrade Features
TEA will upgrade the Dashboards in the 2018-2019 school year.  The upgraded version will include: 
User Analytics to

 h

elp

ensure frequent and effective use by educators,

 a

llow administrators to monitor usage across the district or campus, and

 a

llow teachers to show use of data tools during reviews.

Dynamic Watch Lists populated automatically based on specified criteria or performance levels.


Early Learning Data to

 p

opulate the student, campus and district information pages,

 p

rovide assessment metrics based upon data collected in the Early Childhood Data System, and

 d

isplay progress monitoring results and teacher certification information.

Additional exam categories to provide additional metric visualizations and reporting.

Improved system performance to allow educators access to refreshed data in a more timely and consistent manner.
Interested in adopting the Dashboards?  Contact your TSDS ESC Dashboard Champion or email TSDSCustomerSupport@tea.texas.gov to get started.  
New Exams Now Available in TEDS-AI
The Texas Education Data Standards Assessment Importer (TEDS-AI) now supports several advanced academic and college readiness exams. Dashboard LEAs can now convert and load results from PSAT (8/9 and 10/NMSQT), ACT, and Advanced Placement exams. The tool also includes updated support for SAT and Eduphoria!
TEDS-AI v.0.4.0 is now available for download. Contact TSDSCustomerSupport@tea.texas.gov with questions or to submit ideas for the next round of assessments.
Revised Training
Based on feedback from LEAs, ESCs, and our Dashboard Advisory Group, TEA revised the TSDS Dashboard training courses to better meet your needs! The new modules include:
Revised "Dashboard 101" courses for Teachers and Administrators
Streamlined modules built around several real-life uses of the Dashboards
A new course to meet the needs of LEA Dashboard Stewards
Expanded support for promotion, outreach and implementation
TSDS-Certified ESC Champions are encouraged to begin using the new materials with their LEAs. TEA will host several webinars and training sessions in the summer and early fall to answer questions and offer support.
TEA will continue to expand these resources during the 2018-2019 school year.
For more information, please see the TSDS Training page or contact TSDS at TSDS_Training@tea.texas.gov.