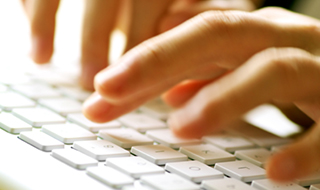 TSDS Training
Explore the TSDS train-the-trainer courses available to ESCs, the courses offered by ESCs, and the TSDS training materials available online.
TSDS Training
As TEA and our partners develop TSDS functionality, we are also developing a collection of training classes, materials, and webinars to help our users implement TSDS and get the most value from the new system.
TEA will primarily provide training and guidance to the ESCs.  The ESCs, in turn, will train key staff at local education agencies (LEAs—Texas school districts and charter schools).  The LEA trainers will train other LEA staff and campus users.
LEA and campus users seeking TSDS training should contact their ESCs.  TSDS Unique ID training is now available through the ESCs.
Vendors
We also have a wealth of guidance and resources for vendors on our Technical Resources page. 
For More Information...
Visit our Training FAQs page or contact TEA at TSDS_training@tea.texas.gov.  
Online Materials
In addition to train-the-trainer courses, TEA also offers supplemental online materials for a range of users and functions.
TSDS Overview
TSDS Update to Superintendents and CIOs (9/6/2012 - coming soon) 
TEAL Security Training
TEAL training for Unique ID:
Quick modules for TEAL users and approvers:
End user training (for people who need to use TEAL to access an application, like TSDS)
Approver training (for those responsible for approving and maintaining user accounts) 
See also:
Text version of TEAL User Training
TEAL Account and Password Help